Jagan Institute of Management Studies (JIMS) imparts professional education at post graduate levels in the fields of Management and Information Technology. The Institute has been working for the attainment of a mission: to develop highly skilled and professional human resource for industry and business. From a very modest start, it has now acquired a commendable position as one of the premier institutes of the country. Our PGDM, PGDM-IB, PGDM-RM Programme are approved by the All India Council for Technical Education. PGDM, PGDM-IB & PGDM-RM Programmes are accredited from National Board of Accreditation (NBA) for excellence in quality education and have also been granted equivalence to MBA degree by Association of Indian Universities (AIU). Our MCA programme is accredited by National Board of Accreditation (NBA) for both the shifts. The National Assessment and Accreditation council (NAAC) has accredited JIMS at A grade.
PGDM (International Business) is aimed at providing the skills required to compete in the global market and enables students to analyze and apply principles and skills of economics, finance, marketing and management in the context and environment of international business.
PGDM (Retail Management) aims at providing a comprehensive view of retailing, an analysis of the retail environment and exposure to issues and developments in the industry, providing industry professional who can adapt to the fast changing world of retail.
JIMS is a place of learning for knowledge-driven learners. It has been built with an aim to impart education that surpasses the benchmarks of excellence. To achieve the motto it has a comprehensive pedagogical structure which provides paramount academic skills, curriculum with the ever-evolving dynamics of global business environment, esteemed faculty members with their vast experience and expertise and world class facilities.
JIMS thus proves to be an ideal place for those wishing to engage in academic pursuits and seek intellectual fulfillment.
Infrastructure
Location
The institute is located in a spacious area in Rohini, in north-west part of Delhi. It is near Rithala Metro Station. Apart from metro, it is easily accessible by all modes of public transport.
Classroom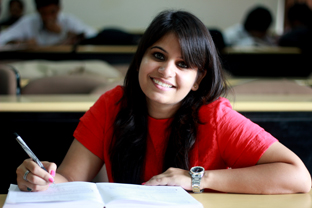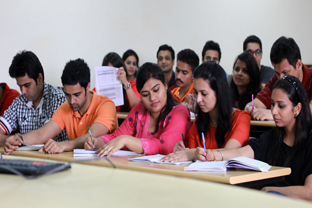 Our conducive classroom atmosphere has been a significant factor in creating harmony in the teacher-student relationship. It has been designed to propel an inquiry-based learning that fosters liberation of mind, thereby creating an eagerness to learn. Our simple classroom teaching is aided with many modern facilities like air-conditioning convenience, internet and intranet connectivity and hi-tech multimedia and audio visual equipments which sets the tone for students to engage in stimulating discussions.
Library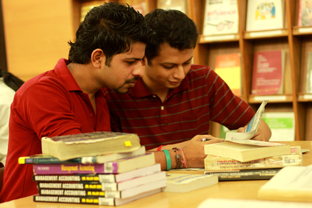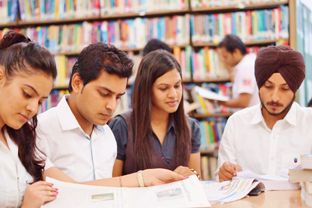 JIMS has two well stacked and fully equipped libraries separately for management and information technology programmes. The institute subscribes to a large number of national and international magazines, periodicals, journals and research paper of repute. The libraries also have reputed software packages of several journals. As a matter of policy, the institute pays special attention not only to strengthening the library with additional books and journals, but also to ensure that they are utilized well by the students both for their courses as well as to extend the frontiers of their general knoweldge. Audio and multimedia versions of some course modules are also available.
Conference Hall & Auditoriums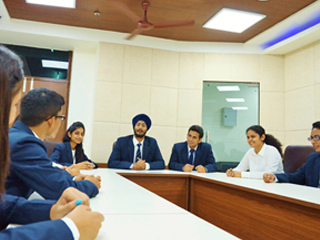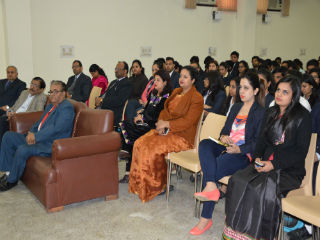 The conference hall and auditorium are an extension of our complete and holistic classroom atmosphere. These have an excellent acoustics and sufficiently large seating capacity which complements our well-planned management learning environment uniformly. It is well-resourced, with state-of-the-art visual and interactive tools to facilitate smooth presentations and corporate programmes.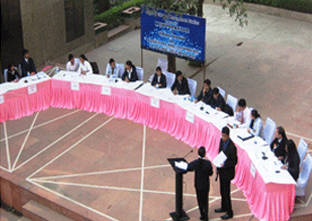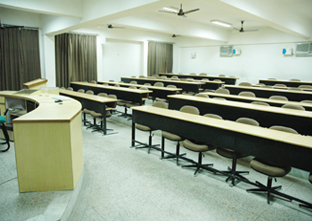 Cafeteria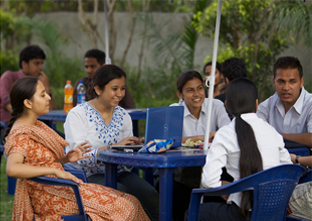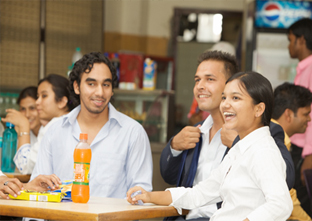 Our cafeteria not only provides a vibrant atmosphere and unleaded fuel for the day but also is an effective way to put forth a new method called the "Cafeteria approach". This is a new method of learning in an informal manner. It helps in nurturing interpersonal skills among students.
A modern gourmet class, cafe offers variety of snacks and meals to cater to the tastes of the students.
Info Tech Hub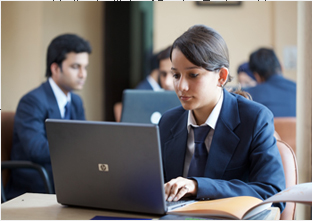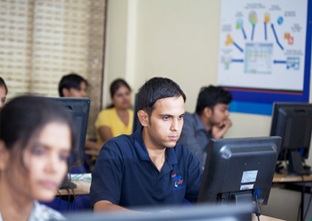 Operating round the clock, with a large number of desktops, world-class server, Wi-Fi networked campus and a wide network with access to Internet and other facilities, the campus facilitates an effective mode of learning. The network links the computing resources in the faculty offices, student labs and administrative units. Internet bandwidth of 65 Mbps is taken from Tata Communications, to provide internet facilities to the Institution.
JIMS computing infrastructure offers a truly heterogeneous range of hardware and software platforms for the student to appreciate and gain wide-ranging experience. The desktop environment is dominated by world class workstations. Firewall is used at gateway which also does the bandwidth monitoring and spam control.
Digital Electronic Lab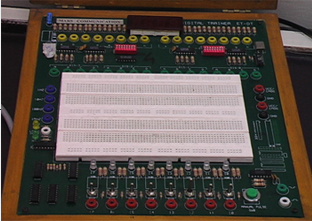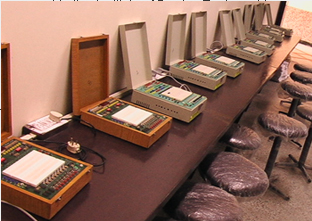 Digital Electronic, one of the subjects in MCA programme equips the students with all the essential concepts underlying the working of a computer.
JIMS provides a fully functional Digital Electronic Laboratory to its students, complete with all the necessary and latest range of tools required to discern the true nature of the logical theory and hence make themselves adapt with the fundamentals.
Hostel Accomodation
The institute provides well-furnished hostel facility exclusively for males and females. The aim of the hostel is to make it a home away from home. It has spacious rooms with windows opening into balcony, other facilities include common room and dining room, Apart from the infrastructural soundness, it provides sufficient scope for interaction and relationship-building. It provides a congenial atmosphere that gives the new students full scope to know their seniors, learn from them, leverage their knowledge and build lasting relations with them. It is also a common sight to find study groups and project groups working away into the night in the hostel rooms. These interactions play an especially important role in a student's life during placements and examinations.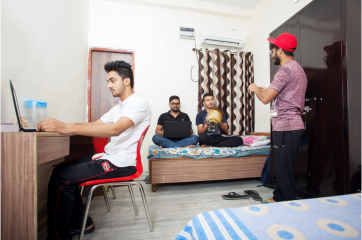 <div "="">